Senior Music Consultant, Alan Howe, was recently contacted by De Wolfe Composer Harry Farrar's son, John, with an interesting story.

H.M. 'Harry' Farrar, who died in 1966, was a composer who contributed to the De Wolfe library between the 1920s and 1960s. Much of his music is still being played today.
In January 1917, when Harry was just 21, he enlisted in the 51st Brigade, Royal Field Artillery. After a short introduction and training at Heytesbury, Wiltshire, Harry was sent to the trenches of Northern France. His time in the service took him as far as Villiers-Brettoneux, near Amiens, around 80 miles outside of Paris. Harry's war came to an end in August 1918, when he was repatriated back to 'Blighty' after his brigade was exposed to poison gas.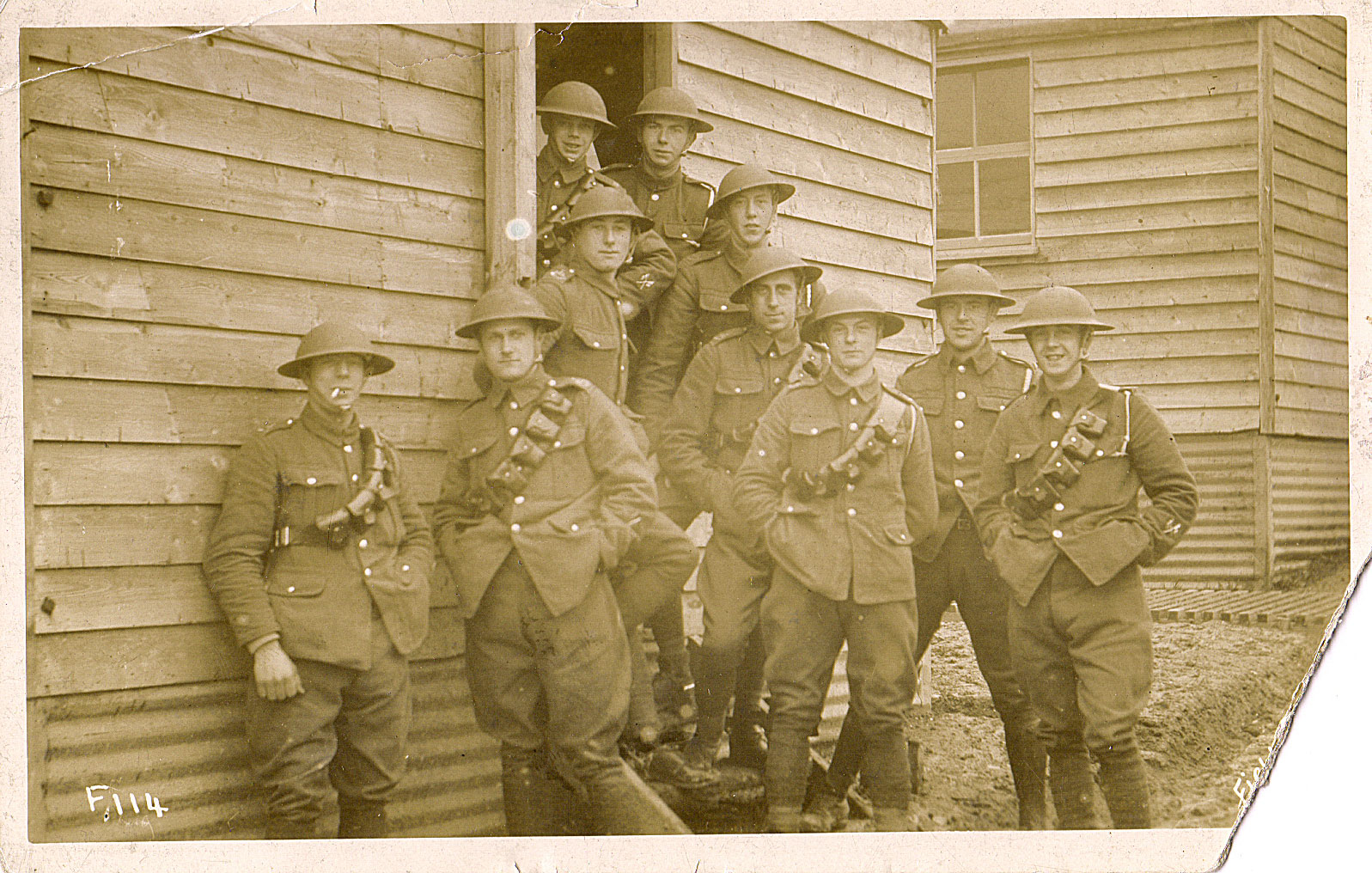 H.M. Farrar (second from the left) & 51st Brigade, The Royal Field Artillery.
Whilst in France, he kept a diary and used to jot down short compositions when not engaged with the enemy in the trenches (see top). He had no access to a piano but he was able to write a composition so moving and beautiful that his son, John, had this piece, a hymn, performed at his local church. We are privileged and proud to be able to publish his composition. There was no title to this work but the piece was named 'Hymn to the Fallen', in memory of those who lost their lives in World War 1, and can be heard in the short movie below.
The BBC recently featured a story about HM Farrar's 'Hymn To The Fallen' in The People Remember, showing during the week running up to remembrance day. They speak to  Harry's son John about the composition, plus we surprise the family with a special performance and recording at Angel Recording Studios of the piece. You can watch the show and hear the performance here.