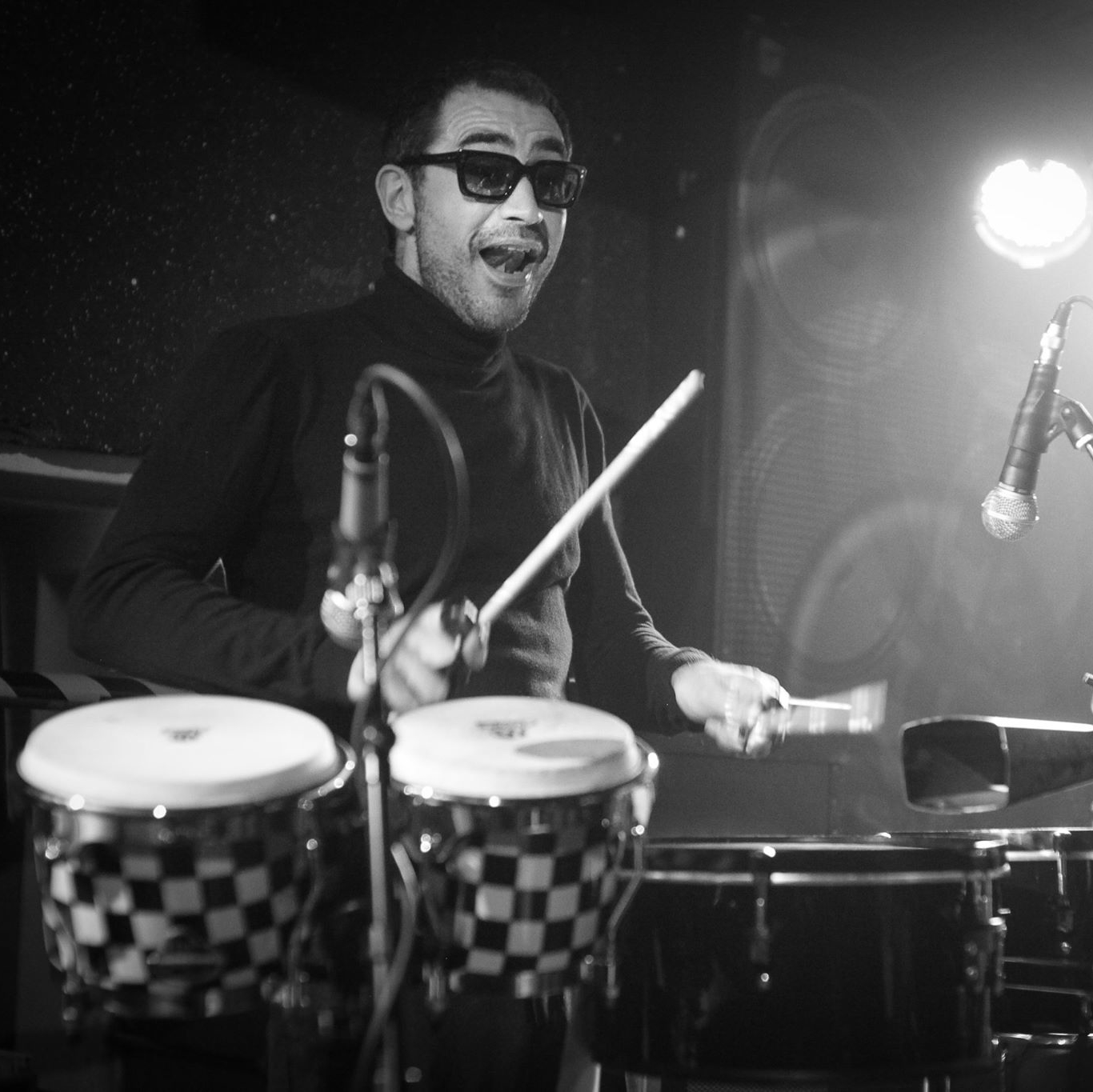 Nasser Bouzida
We put a few questions to The Bongolian to learn about his musical beginnings and influences
Composer and multi-instrumentalist Nasser Bouzida has contributed to albums by Morcheeba, Rob da Bank and Faye Hallam, played with The Loafers and Big Boss Man, and performed solo as The Bongolian. 
What was your introduction to music and early experiences with composing?
I'm a self-taught musician who started out by destroying mum's pots and pans until she finally bought me a drum kit! Drums were my first instrument but I slowly started playing percussion, bass, guitar, piano and keyboards, before eventually moving on to production and mixing.
I joined a Ska band called The Loafers when I was 15. We were signed to Link Records and I wrote a few tracks on the albums, so I've been composing ever since.
Who or what has the biggest influence on your work?
My main influences would have to be the drums of Bernard Purdie, the organ of Brother Jack McDuff, the percussion of Mongo Santamaria, the bass of Bootsy Collins, the guitar of Grant Green and the synths of Jean Jaques Perry. I take them all and mix them in one funky bag! 
Could you tell us more about your other composing and performing work?
I play in a band called Big Boss Man, which is signed to the London record label Blow Up. I also have a solo project under the name The Bongonlan, which was originally my studio project. As soon as the LP was released - The Bongolian (2002) released to much critical acclaim - we were asked to perform it live by Transmusicale in France, so the need for a full live band came about. 
The Loafers - If You Know by N. Bouzida
Morcheeba - Living Hell ft. Nasser Bouzida
Both of these projects have been going for around 18 years and we rehearse in Beat Mountain, our studio in Wales. We stay there for weeks on end, carving out the musical maze and we've released nine albums. Both projects play live across the US and Europe. I've also recorded over 500 drum and bongo breaks available for use in any musical endeavour, available through www.beatmountain.com.